Nuusbrief
Weskus Kreefseisoen vir 2016/7
- 2016-11-15
Uiteindelik is die datums vir die 2016/7 Weskus Kreefseisoen bekend gemaak en kan ons, ons naweke beplan. Die datums is as volg: November 2016 26 en 27 November 2016 Desember 2016 16,17,18,24,25,26,27,31 Januarie 2017 1 en 2 Januarie 2017 April 2017 15 en 16 April 2017 Onthou Kreef mag net tussen 08:00 en 16:00 uitgeha...
meer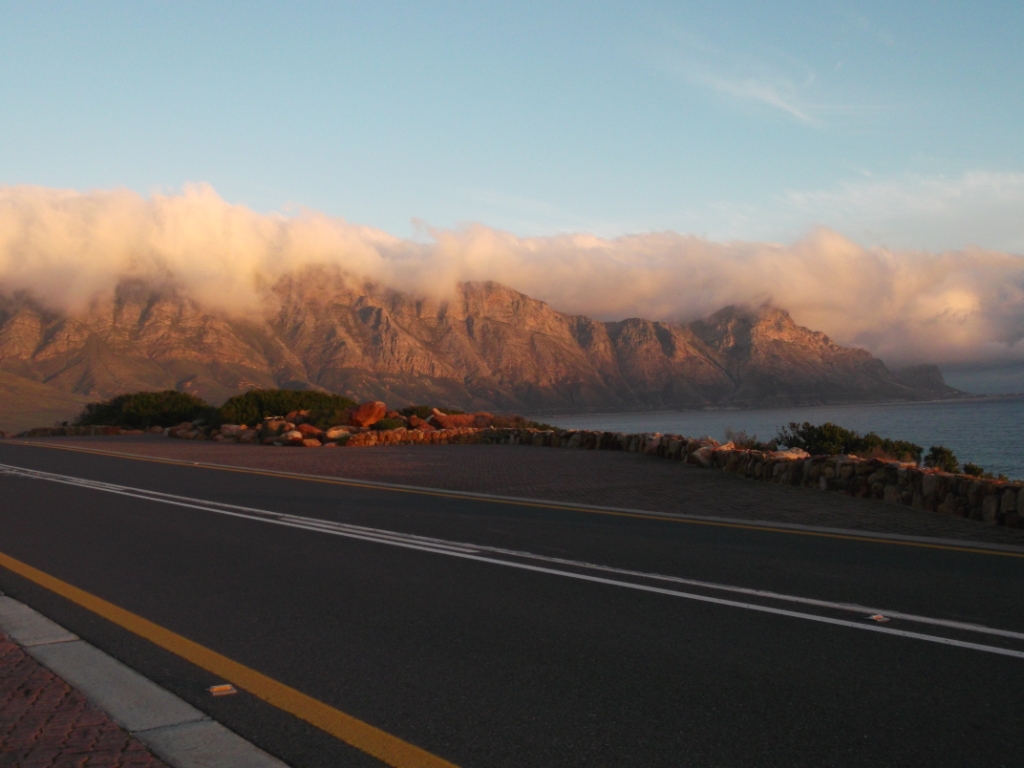 Mooiste roete in die Kaap en Bettiesbaai se Luiperd en Pikkewyne
- 2016-06-25
Vir my is die Clarence pad (R44) vanaf Gordonsbaai beslis die mooiste roete in die Kaap indien nie die wêreld nie. Foto: Clarence pad naby Kogelbaai Die pad is vernoem na Jack Clarence. Die pad is gebou met die hande arbeid van Italiaanse krygsgevangenes. Ek is deesdae gelukkig genoeg om die pad daagliks te ry vanaf Kleinmond oor...
meer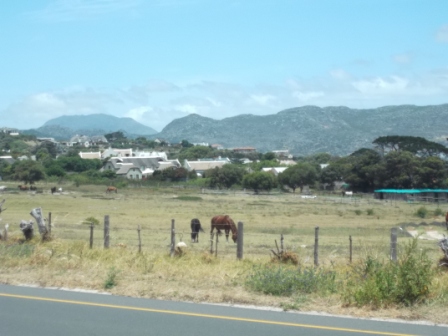 Kaapstad se beste en mooiste wynplaas piekniek
- 2015-12-20
Kaapstad of net buite Kaapstad is bekend vir die mooiste wynplase met die lekkerste piekniek geleenthede. Maar waar is die beste en mooiste wynplaas in Kaapstad vir 'n luilekker piekniek? Daar kan dood eenvoudig geen ander antwoord wees as Cape Point Vineyards, net 'n paar minute se reis vanaf Simonstad. Die piekniek by Cape Point Vineya...
meer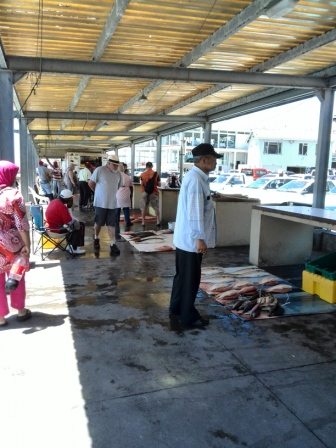 Koop vars vis in Kalkbaai
- 2015-12-19
Vars vis is gewoonlik reg deur die jaar beskikbaar in Kalkbaai en kan by die visverkopers daar gekoop word. Die bedryf is oorgedra van geslag na geslag en is 'n wonderlike ervaring om met hierdie vriendelike mense besigheid te doen. Hier is kontakbesonderhede van vis verkopers by Kalkbaai se hawe: Sylvia 0722669328 Oma 0767536822 Venn...
meer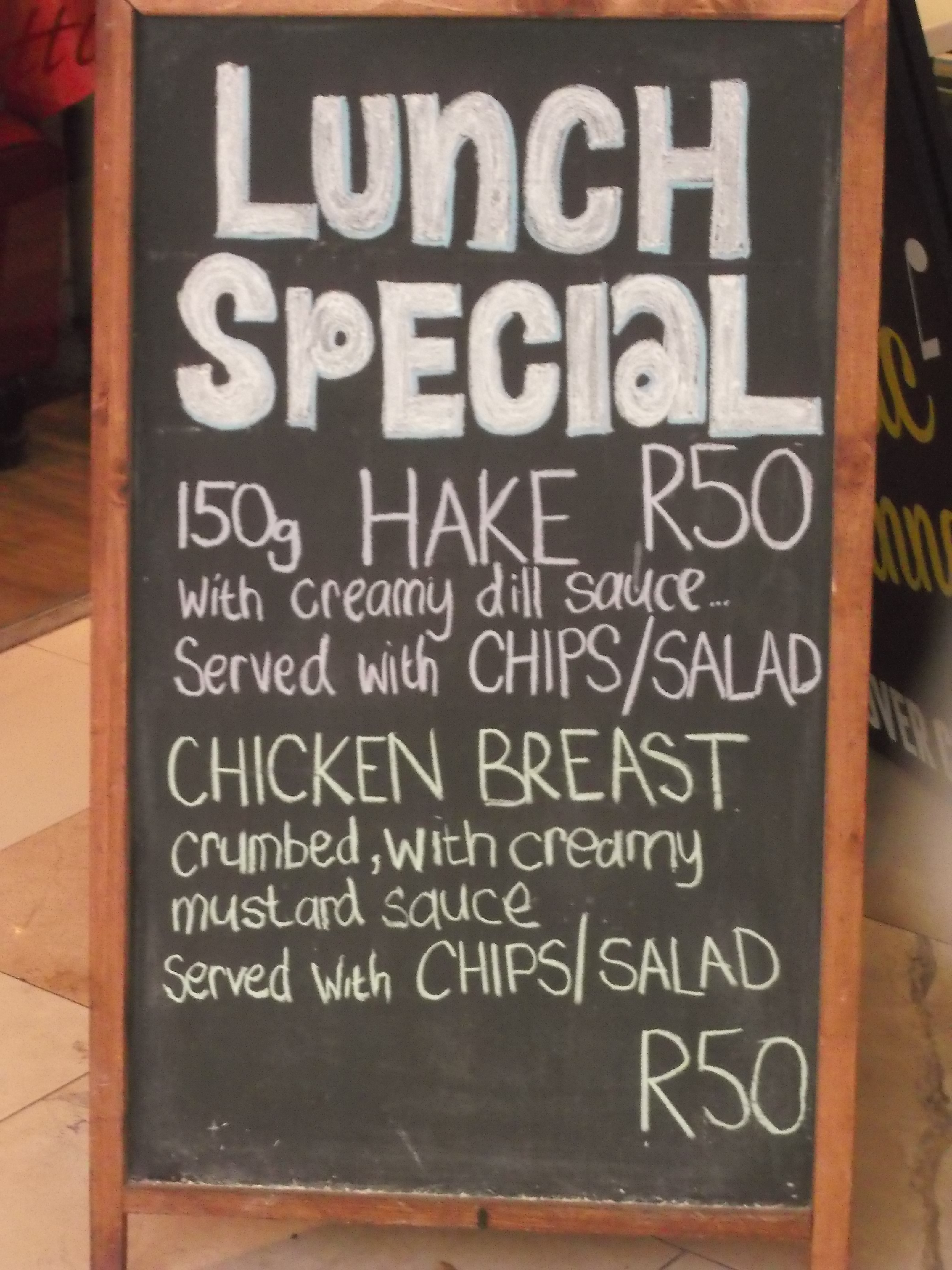 Lekker Familie Restaurant in Kaapstad
- 2015-12-12
Ons het 'n heerlike middag ete gehad by 'n lekker familie restaurant in Kaapstad, by die Nuwelandse tak van Italian Kitchen. Hulle het ook 'n tak in Tokai wat nader aan Simonstad is. Nou waarom is hierdie restaurant in Kaapstad 'n lekker familie restaurant? Dit is as gevolg van die eienaar Vito Assante se visie. Die he...
meer
Resep : Geelstert op die kole
- 2015-11-24
Geelstert is 'n besonderse lekker vis om oor die kole te braai, eintlik oor die vlamme as jy dit reg wil doen. Hierdie beproefde manier van Geelstert braai het ek geleer by 'n restaurant wat daagliks Geelstert en ander vis oor die kole braai. As jong man wat gedink het hy weet van alles het ek altyd gedink vis moet staid oor 'n baie ...
meer
Weskus Kreefseisoen 2015/6
- 2015-11-16
Hieronder is die datums waarop Kreef uitgehaal kan word. Kreef kan gevang word met Houtpale, uitgeduik word - slegs snorkel duik of met spesiale kreef fuike wat met bote of selfs met 'n kano uitgeroei word. Sommigge van die plaaslike inwoners gebruik selfs hul branderplanke in Kommetjie om die fuike uit te roei. Open ...
meer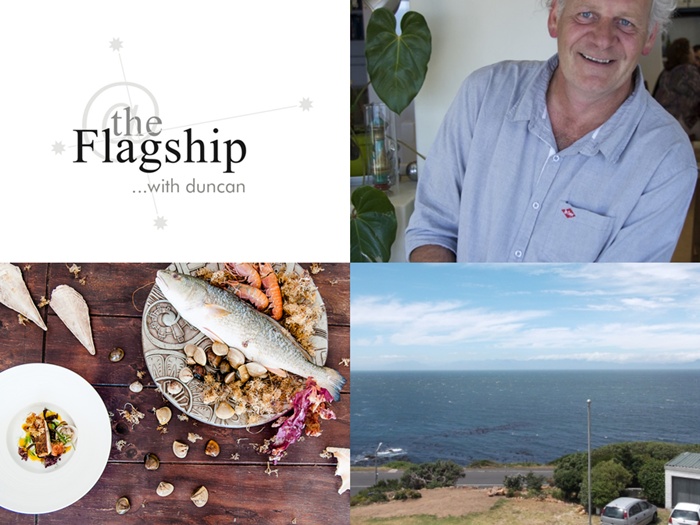 Beste kos en wyn ervarings in Kaapstad
- 2015-11-05
Ek was bevoorreg om definitief die beste kos ervaring in Simonstad te beleef en bes moontlik selfs een van die beste kos en wyn ervarings in Kaapstad. U sien goeie kos, wyn en die lewe behoort gevier te word! Besoekers aan Kaapstad wonder almal oor die lekker wyne van die Kaap, die Pinot Noir-Chardonnay's, Voinier's,Sauvignon Blanc's...
meer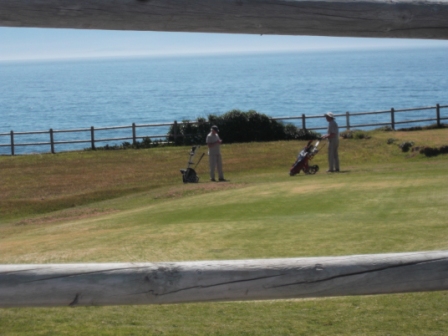 Middagete in Kommetjie
- 2015-10-28
Middagete in Kommetjie is altyd 'n lekker doen ding om te gaan doen. Ons het darem gister die verskoning gehad van werk aangesien ons 'n klient moes gaan sien vir 'n webwerf. Ons keuse vir middagete het op www.espresso-kom geval en ons was glad nie spyt nie. Ons het besluit om eerder die langer pad vanaf Simonstad in die rigtin...
meer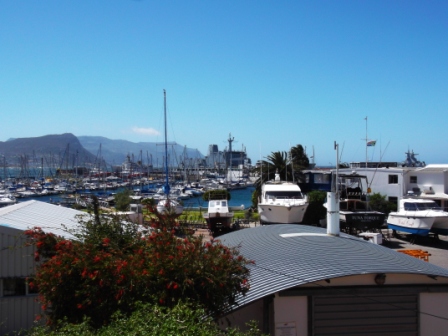 Simonstad tydens middag ete
- 2015-10-23
Vir ons mense wie hier in Simonstad woon en werk is dit amper dikwels te maklik om te vergeet hoe bevoorreg ons is om hier te kan woon en werk. Ek was 'n uur of wat te vroeg vir 'n afspraak en het besluit om middag ete te eet by Quarter Deck. Dit was 'n winderige dag maar ek het steeds besluit om buite te sit. Hier is fotos ...
meer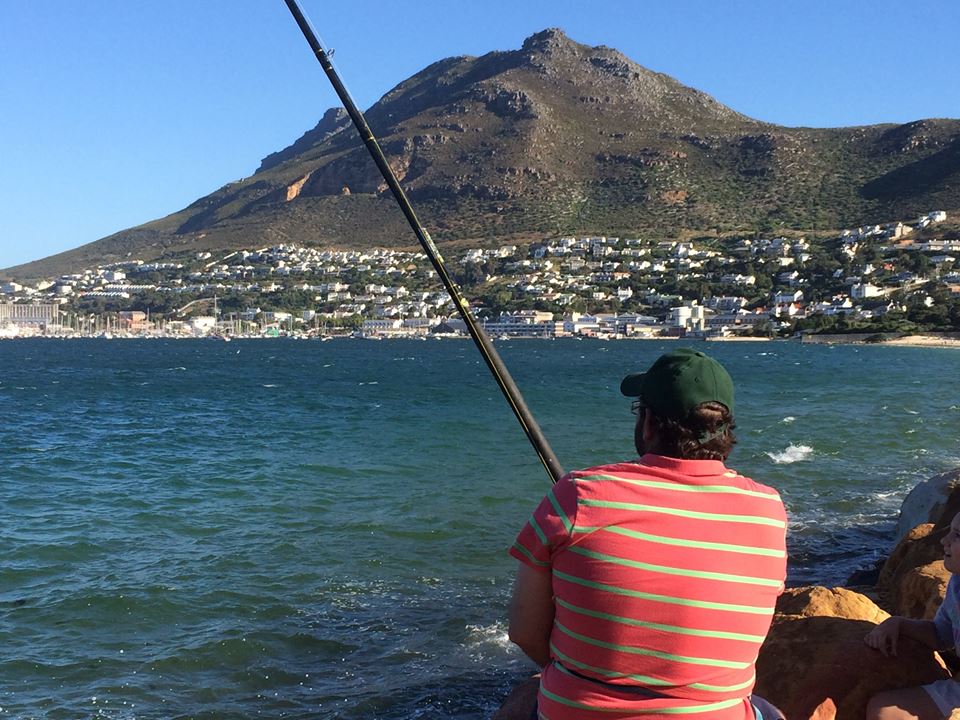 Hengel by Simonstad in Valsbaai
- 2015-09-27
Foto: Skrywer met Simonstad in die agtergrond. Hier sit ek voor die groot Pylstert gebyt het. Ek het nie spesifiek die dag vir Pylsterte of haaie gehengel nie maar vir enige iets wat wou byt. Die area is eintlik bekend as Glen Marine net voor mens Simonstad binnegaan vanaf Vishoek, Glen Cairn se rigting. Dis sowat 1 km vanaf die begin van Si...
meer
Oktober 2015 - Simonstad.co.za
- 2015-09-26
You are included in this first monthly newsletter because of our recent interaction regarding the website www.simonstad.co.za , an Afrikaans website about Simonstown, serving the Afrikaans speaking traveler and holiday maker to Simonstown and surrounds. If you are no longer interested in receiving this newsletter please use the link below...
meer