Wynroete vanaf Simonstad (Noordhoek, Constantia na Houtbaai)
Jou eerste stop vanaf Simonstad op die Suid Kaapse wynroete behoort op die Suid Skiereiland se eie wynplaas Cape Point Vineyards te wees. Of beter dalk is dit die ideale plek om te stop aan die einde van 'n dag se reis. Die wyn is lekker en die restaurant bedien uitstekende kosse voorberei deur een van ons land se heel beste sjefs. Die werklike onverbeterlike bate van Cape Point Vineyards is, is die uitsig van bo na die valley onder met die Noordhoek Vleilande in die voorgrond en Noordhoek Strand of Longbeach soos hy ook genoem word in die agtergrond. Die wrak van .....is steeds sigbaar op die strand. Perdry word op die strande toegelaat. So byvoorbeeld is..................'n plek waar perderitte onderneem kan word , vanaf beginners tot gevorderd.
Cape Point Vineyards, gelee in die stil rustige landelike gebied van Noordhoek word bereik deur vanaf Simonstad links te draai sodra jy by Glencairnstrand is op die Glencairn Express way ook genoem die Black Heath pad wat Ou Kaapse weg word.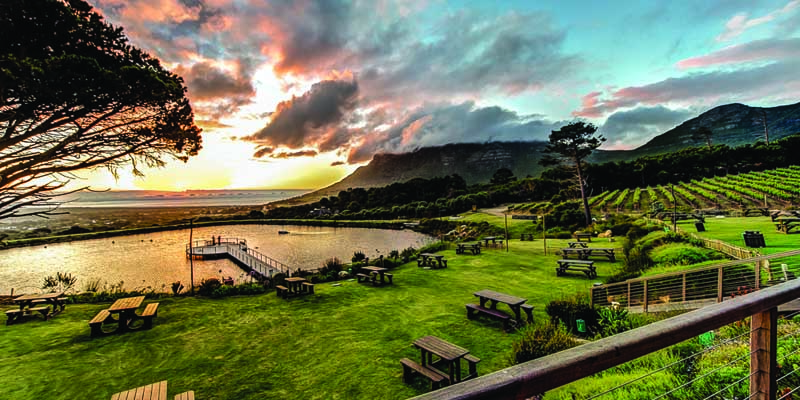 Na jou besoek aan Cape Point Vineyards (Ons stel voor dit is jou laaste stop om die sonsondergang te bewonder) word die pad oor Ou Kaapse Weg geneem wat jou sal lei na die voorstede van Constantia en Tokai waar wynlandgoede soos Groot Constantia en Klein Constantia te vinde is. Daar is ook ander wynlandgoede soos..............en...en op die roete vanaf Constantia na Houtbaai.
Bo op Ou Kaapse weg is Silwermine Natuurreservaat wat deel is van Tafelberg Nasionale Park.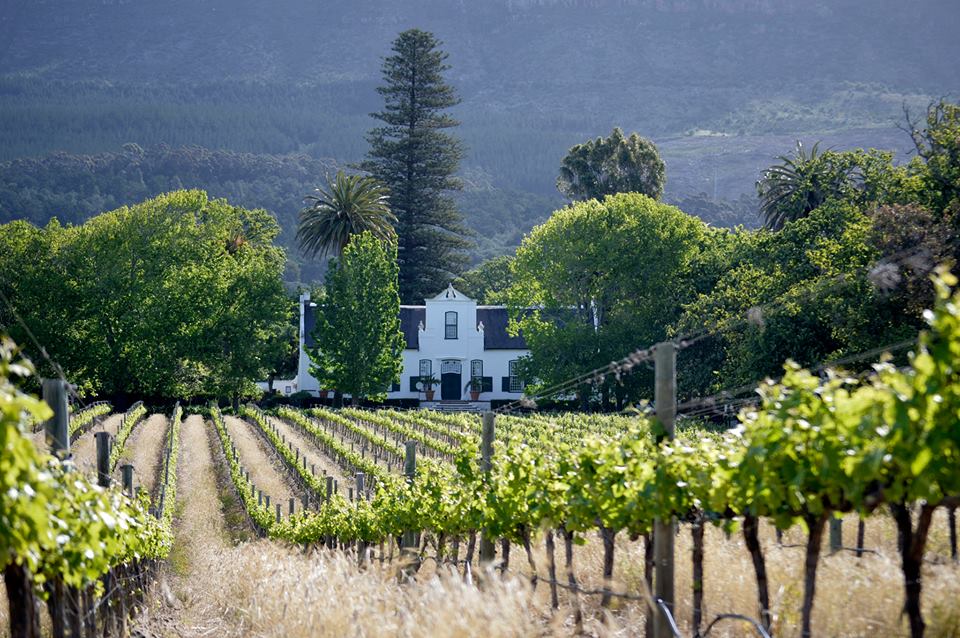 Foto : Buitenverwachting in Constantia
'n Interessate plek om te besoek in Tokai is die arboreteum (daar waar hulle met bome boer of eksperimenteer) . Die arboreuteum is al oor ei honderd jaar oud en van die bome is baie indrukwekkend. Dit is ook 'n uiters gewilde Bergfiets roete. Die deel vrom eintlik reeds deel van dei Suidelike voorstede maar word ingesluit in roetes vanaf Simonstad omrede dit so maklik bereikbaar is.
Indien berfietsry jou passie is word Trail and Tar en Bikefit aanbeveel as plekke om aan te doen vir advies oor die beste roetes in die omgewing.