Nuusbrief
2015-12-20
Kaapstad se beste en mooiste wynplaas piekniek
Kaapstad of net buite Kaapstad is bekend vir die mooiste wynplase met die lekkerste piekniek geleenthede. Maar waar is die beste en mooiste wynplaas in Kaapstad vir 'n luilekker piekniek? Daar kan dood eenvoudig geen ander antwoord wees as Cape Point Vineyards, net 'n paar minute se reis vanaf Simonstad.
Die piekniek by Cape Point Vineyards is besonders gewild en vooraf besprekings is noodsaaklik.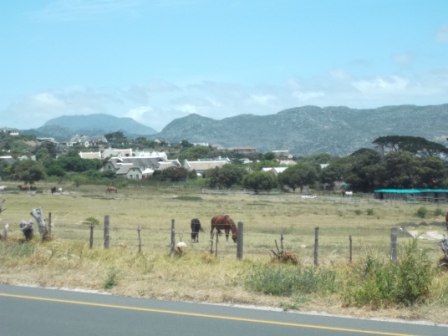 Foto bo: Cape Point Vineyards in Noordhoek is geleë in 'n landelike plaas omgewing waar perdry baie gewild is. Dis amper onmoontlik om te glo dat daar so naby Kaapstad nog sulke plekke is waar daar 'n plaas atmosfeer heers. Die laaste paar jaar sien al hoe meer ontwikkelings en baksteen en sement uitbreidings. Mens kan maar net hoop dat goeie gesonde verstand sal seevier en dat daar 'n balans tussen natuur en ontspanning en menslike behuising gevind kan word.
Foto bo : Die ingang na Cape Point Vineyards in Noordhoek vertel jou reeds dat hier vir jou iets besonders wag. Maar niks kan mens voorberei op wat werklik vir jou wag nie.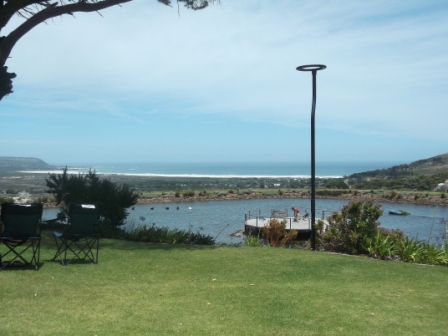 Foto bo: 'n Ongelooflike uitsig oor Noordhoek strand , Long beach / Lang strand.
Ek is onbewus van enige werkende wynplaas met dieselfde fasiliteite wat vir jou 'n ongelooflike see uitsig, asemrowende sonsondergange, puik diens, lekker kos en wyn - alles in een bied nie!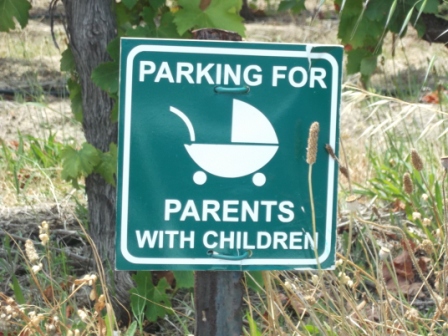 Foto bo: Selfs aan die kleinste bietjie detail vir gaste se gemak en ontspanning, word aan aandag geskenk.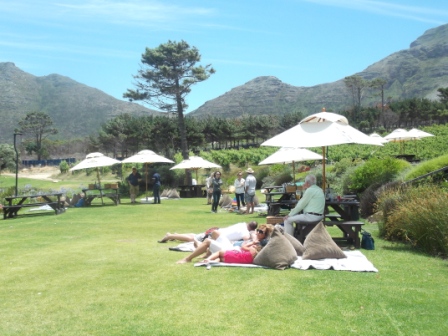 Dis 'n heerlike plek vir families of verliefdes om voete uit te skop en te wag vir een van die mees ongelooflikste sonsondergange wat Kaapstad kan bied!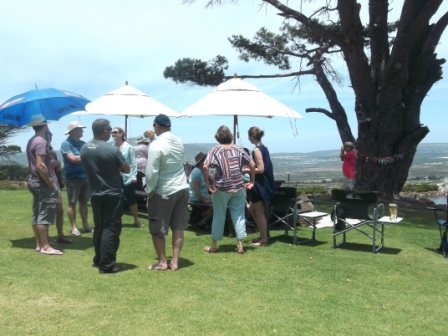 Foto bo: 'n Luilekker piekniek is die ideale alternatief vir 'n klein spesiale verjaarsdag partytjie of sommer 'n familie bymekaar kom geleentheid.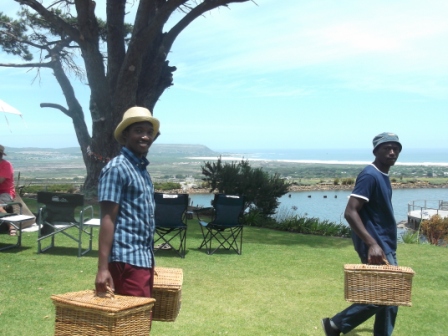 Foto bo: Die diens is besonders flink en vriendelik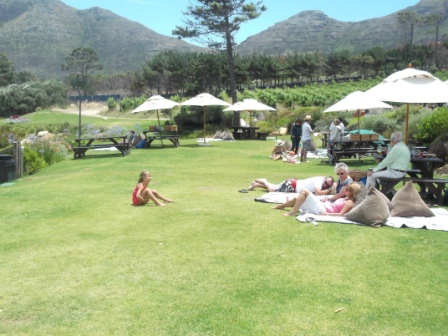 Foto bo: Ouers kan lekker ontspan terwyl kinders sorgeloos op die welige grasperke kan speel.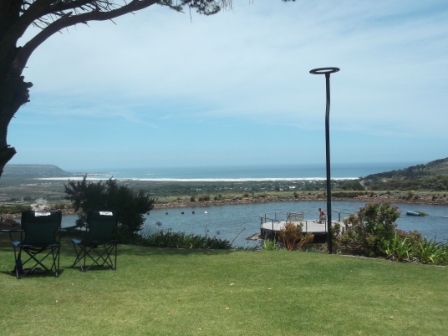 Die dek op die dammetjie by die piekniek en restaurant area verleen hom tot pragtige troufotos. Mens kan selfs op die dam jou beloftes aflê.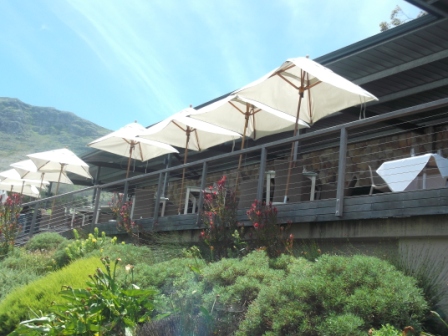 Foto bo: as piekniek nie jou ding is nie kan mens altyd tydens die seisoen eerder by die restaurant aanklop. Die piekniek area is net onder die restaurant area soos hierbo sigbaar.
Foto bo: Cape Point Vineyards Piekniek, Wynproe en Restaurant area se parkeer area. Op veral warm somersdae is dit belangrik om vooraf jou plek te bespreek want die plek is baie gewild.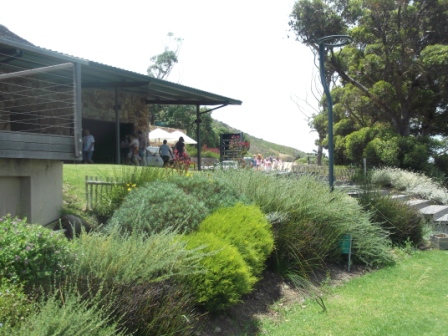 Foto bo: Baie beplanning, moeite en kapitaal het ingegaan om hierdie een van die beste wynplase vir 'n funksie of jou spesiale trou dag te maak. Die klippe wat gebruik is om die geboue te bou sowel as die tuinuitleg laat die top klas fasiliteite een word met die omliggende natuurskoon.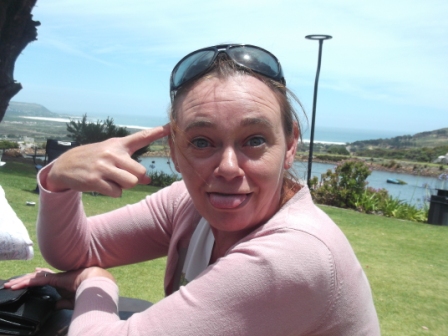 Foto bo: Net skrywer se vrou wat grappies maak. Lol!
Vir meer inligting, besprekingsinligting, spyskaart inligting kontak Cape Point Vineyards direk by:
http://cpv.co.za/restaurant-noordhoek/vineyard-picnics/
of